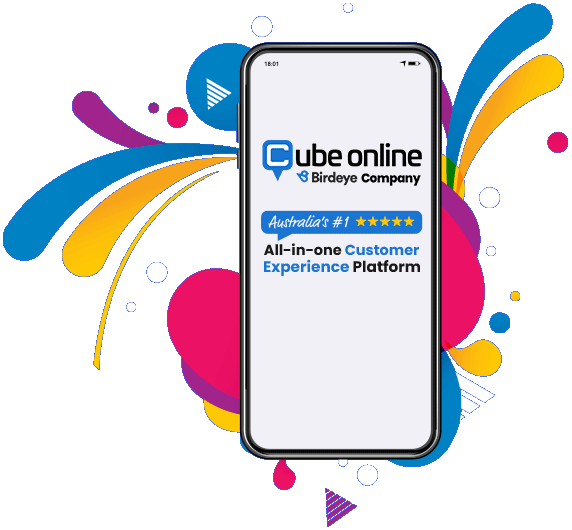 Australia's leading all-in-one
local marketing

service.

Easily generate local leads and reviews, automate repetitive tasks, gain valuable insights, and manage your entire online footprint from one central place.
The
perfect combination

of digital marketing experts & software

We help thousands of local businesses generate direct enquires from Google Maps every month and provide them with cutting-edge software to help manage their online presence & save time.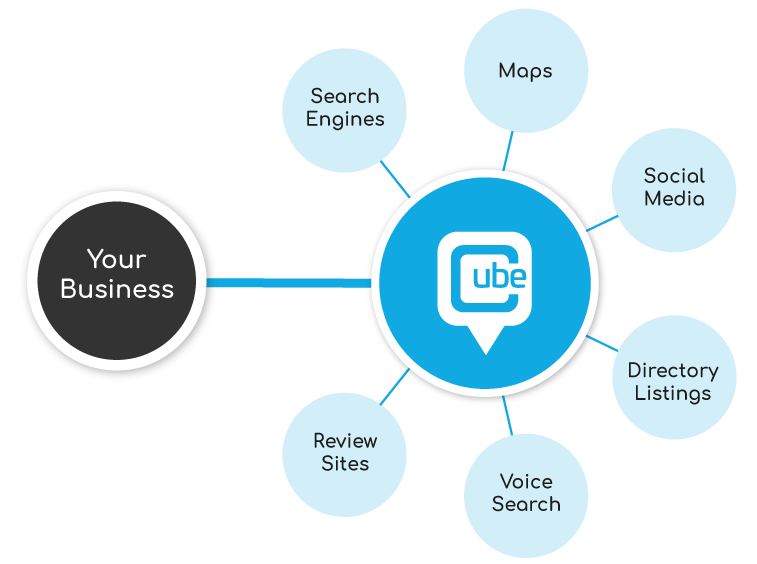 Why we focus on
Google Maps
(and you should too)

Results

speaker louder than words

On average our clients see a year-on-year increase of:


Get

Listed

Boost your visibility on every major search engine and maps provider
Get listed:
Boost your visibility on every major search engine and maps with listings.
We clean, claim, list and optimise your businesses for every major search engine, businesses directory and maps provider that is relevant to your businesses location and industry.
Directory building (citations) is a key pillar of Google Maps optimisation but if not done properly can have a significantly negative impact. The good news is we are experts & our team has successfully built and optimised over 150,000 listing and counting.

Get

Optimised

We constantly optimise your GBP to stay ahead of your competition
Get optimised:
We constantly optimise your Google Business page to stay ahead.
With Google's algorithm constantly changing, ongoing optimisation is critical, we will manually optimise your Google Business Page and ensure you're always up to date within the most recent Google guidelines. We are constantly testing and implementing new strategies to ensure our clients stay ahead of the pack.

Get

Found

Get found for all the services you offer in every suburb you service
Get found:
Get found for all the services you offer in every suburb you service.
We focus on making sure you get found on Google Maps plus every major search engine and maps provider for every product or service you provide in your local suburb and as many surrounding suburbs as possible.

Get

Chosen

Become the obvious choice above your competitors based on your reviews
Get chosen:
Make your Business the obvious choice based on your reviews and standout from your competitors.
With 97% of people reading online reviews before purchasing from a business, reviews have never been more important. We put the collection & management of online reviews on auto-pilot. One of the reasons our clients get such amazing results is due to the fact we work one on one with every client to implement the best review generation strategy specific to their business.
Save

Time

We take care of all the time consuming work & automate repetitive tasks
Save Time:
We take care of all the time-consuming work & automate repetitive tasks.
We know how busy local business owners are so we look after all the time consuming work and provide you tools to streamline work flows and automate repetitive tasks. Our team of Digital Marketing experts will manually optimise your businesses for local search and create engaging posts for your Google Business Page monthly.

Online

Listings

Manage your Google Business Profile/s & 20 online directories all from one place
Listing management:
Manage 20 + online listing from one place.
Manage 20 + online listings including your Google Business Page from a central dashboard via API. Simply put this means if you make one update such as your opening and closing hours or add a new service our system will automatically update all your listings at once with a click of a button.
Our system will also scan for duplicate listing or incorrect information about your business online to ensure your NAP (name, address, phone number) is consistent everywhere across the internet. Listing management is critical to a businesses success on Google Maps and is normally a very manual and time consuming task.

Manage

Reviews

Automatically request and manage all your reviews across multiple platforms
Review generation & management:
Online reviews generation & management on autopilot.
Generate real reviews from your customers via SMS, Email and QR code while also managing all of your reviews from multiple sites such as Google, Facebook, Trustpilot, Tripadvisor and many more from a central place. Review requests & responses can either be done manually with templates or automatically via CRM integrations and automations.

Your best reviews will be automatically shared across multiple platforms (think Google reviews onto Facebook) and they can also be live streamed onto your website.
Reviews can be generated from your PC/Laptop or if you are on the move directly from a mobile app.
There are a ton of widgets including email signatures, website integrations & customised print material that you will get access to which all make the collection of reviews easier.

Social

Media

Easily schedule and post social media content to both Facebook & Google
Social media:
Schedule & Post content to Google & Facebook.
Schedule and post your own social media content across both Google & Facebook. For businesses with multiple locations you can schedule & post content to 100 + locations at once.
This is a great tool to help you complement the Google Business Posts our team of local marketing experts will create for your business every month.

*Social media content creation is dependent on your package
Automations
Save time & streamline workflows with our smart automations
Automations & integrations:
Save time & streamline workflows.
We set-up automations to respond to your reviews based on the star rating. There is a wildcard system set up with 8 customised templates specific to your business to ensure the review responses appear genuine and unique.
We also integrate with hundreds of different CRM providers, Job management systems and invoicing platforms to automate the requesting of reviews. Some of our most popular integrations include Xero, ServiceM8, Rex, Eagle, SalesForce, Hubspot, Pipedrive, Quickbooks, Acello, Tradify & Shopify.
We have an experienced automations team who can do custom integrations or set-up internal workflows with your CRM if there is not a native integration currently available.

Reporting
Access industry leading reporting to easily measure your return on investment
Reporting:
Access industry-leading reporting to easily measure your ROI.
Access industry-leading reporting for all major search engines and review sites. The goal of the reporting we provide is designed to help you easily measure your return on investment from your local marketing spend and measure the impact of our service.

The reporting is accessed via a live dashboard or scheduled reports. You can measure the metrics that matter most to your business through custom reporting.

The reporting will show you everything from how many people are seeing your businesses on Google (profile views) which are broken down into new and existing customers, to how many people are interacting with it (phone calls, website visitors and foot traffic).

If you have a paid media campaign included in your package you will also get insights into demographic and geographical targeting plus more detailed reporting on conversion rates and cost per clicks.
Monthly

Content

Content created for your Google Business Profile to promote visibility
Monthly Content:
Content created for your Google Business Page.
To ensure your business is properly optimised for Google Maps it's critical Google deems that you have a highly active profile. Outside of regularly requesting and responding to reviews the best way to create activity on your listing is by regularly posting content.

This is the main reason our team will regularly create and post content to your Google Business page. We will include posts with topics such as social days of relevance, industry days of relevance, review highlights and industry specific topics.

* The volume of content created will depend on the package you select.
Local

Support

Access unlimited support via email, phone or online booking
Locally-based support:
Access unlimited support via email, phone or online booking.
Our primary goal is to help local businesses succeed online while providing an amazing customer experience. We pride ourselves on the level of service we provide to every client and you can always expect to deal with a highly trained expert regardless of the department you are dealing with.

Quarterly

Reviews

One-on-one strategy meetings to ensure you get the best results
Quarterly reviews:
One on One meetings to ensure you get the best results.
Meet with one of our local marketing experts on a quarterly basis to give you an update on your campaign, provide you an opportunity to ask any questions and ultimately do everything in our power to ensure you are getting the best results.
Although our meetings are scheduled quarterly you can book a training session or catch up at any time for no extra cost.
Our approach is very different to traditional software companies as we take a hands on service based approach. We believe giving people the right tools is only one part of the equation and the most important part is actually making sure they know how to use them.
Industry

Specific

We constantly research our client's industries to ensure the best results
Industry-specific experts:
We constantly educate ourselves on our clients industries to ensure the best results.
Although there are a lot of local marketing principles that apply to all businesses, we know every business and industry is unique, this is why our team is constantly up-skilling and learning about the industries our clients work in to ensure they get the best results and we can provide the most up to date advice.
Marketing

Experts

Feel confident knowing you have a team of local experts on your side
Local marketing experts:
Feel confident knowing you have a team of local experts on your side.
As Australia's leading local marketing service provider we live and breathe everything local marketing. We have access to huge quantities of data that we use to validate all of our decision-making which ensures our clients are always getting the best results.
We are always up-to-date with all changes to the Google algorithms along with all other relevant industry updates and trends. You can rest assured as a Cube client we are doing everything to keep you ahead of the competition.
1. Keywords
We write a custom and optimised 750-character keyword-rich business description
2. Content Creation
Review and research industry-based content over 3 weeks before approval
3. Directory Building
First round of 15-20 high-value business directories created within 72 hours
4. Onboarding Meeting
A comprehensive strategy, training, and implimentation meeting
5. Set up Automations
Set up all relevant automations including review responses and social media sharing
6. Campaign Overview
Campaign overview with timeframes for results, actions schedule, and plan
7. Goal Setting
Confirm your business goals and set specific targets for review generation
8. Review & Publish
Sign-off or revisions review for final publishing of Google Business posts.
Frequently
Answered Questions
What makes Cube Online different from other marketing agencies?
We never want to 'speak ill of the absent' (as there are some great digital agencies in the market) so this is simply to explain how we are different to them, rather than better.

Local Marketing Experts vs Generalist Marketers: A lot of agencies try to be 'everything to everyone' which creates generalists - while at Cube we focus 100% on local marketing and thus create specialists who deliver our clients superior results.

Marketing Software: Due to the technical nature of developing marketing software this is simply something 99% of agencies aren't able to provide to their clients. We believe the results our clients get are due to the perfect combination of digital marketing experts and software working together.

Price to Value ratio: We do not try to position ourselves as the cheapest in the market, rather we focus on creating the best price-to-value ratio for our clients. We know that the service we provide and the value we create for clients is well above the price-point we charge.
How long does it take to see results?
How do I measure my ROI working with Cube Online?
How much time do you need to invest?
Can I use this service if I am not tech savvy?
What is the difference between ranking & visibility?
What is directory building & how does it work?
What systems does Cube Integrate with?
What is a keyword rich business description and what's included in it?
What is citation inconsistency, and how does Cube fix it?
What training and support will I receive?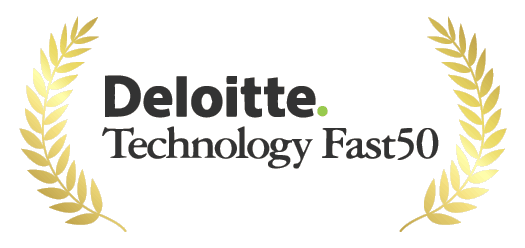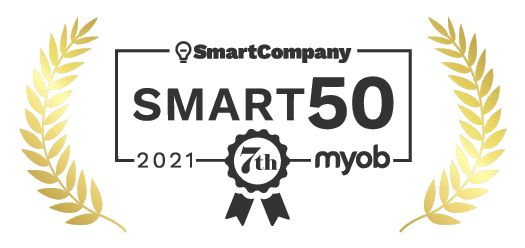 Chat to our
locally-based

team
There's no such thing as a dumb question, and our team is online now to answer any kind of questions you have.

---
Get in touch with one of our digital experts
We will call you to arrange a free 30-minute strategy session or product demo with one of our digital marketing specialists.

We Respect Your Privacy - We Will Not Sell, Rent Or Spam Your Email.

---
Get in touch with one of our digital experts
We will call you to arrange a free 30-minute strategy session or product demo with one of our digital marketing specialists.

We Respect Your Privacy - We Will Not Sell, Rent Or Spam Your Email.