Trusted SEO Experts Sydney
Do you want a reliable and powerful way to appear in Google Maps? Our Cube Engine software is the unmatchable marketing service that will help you double your Google Maps traffic, attract and convert new clients, and beat your competition.

---
Book in a demo with one of our experts
We will call you for a demo of the Cube Engine and help you with your digital marketing.

We Respect Your Privacy - We Will Not Sell, Rent Or Spam Your Email.
Google My Business marketing has never been more important
Connect your business to the best local SEO service helps you attract more customers through geographically based searches. Our advanced software and expert SEO specialists help you outshine your competition by increasing foot traffic, direct phone calls, website visits and gaining quality reviews.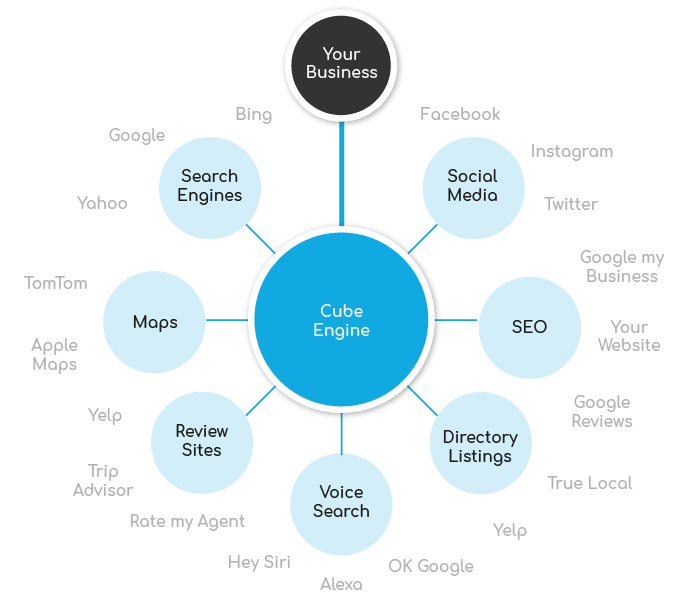 Advance online with Cube Engine

Visibility
Use Google Maps local search to increase your visibility

Get Found
Tell customers all the services you offer in all the suburbs you service

Voice Search
Optimise your business for voice search

Reviews
Automate SMS and email review requests to your customers

Reporting
Measure your ROI with clear and simple reporting

Ranking
Track your local search ranking for your businesses top 50 keywords

Manage
Manage your business's online presence all in one place

Footprint
Build your presence in online directories and increase your digital footprint.

Embedding
Offer live updates of your best online reviews on your website

Schedule
Plan and schedule your Google promotional posts in one platform

Ranking
Monitor your rankings for 50 keyword phrases online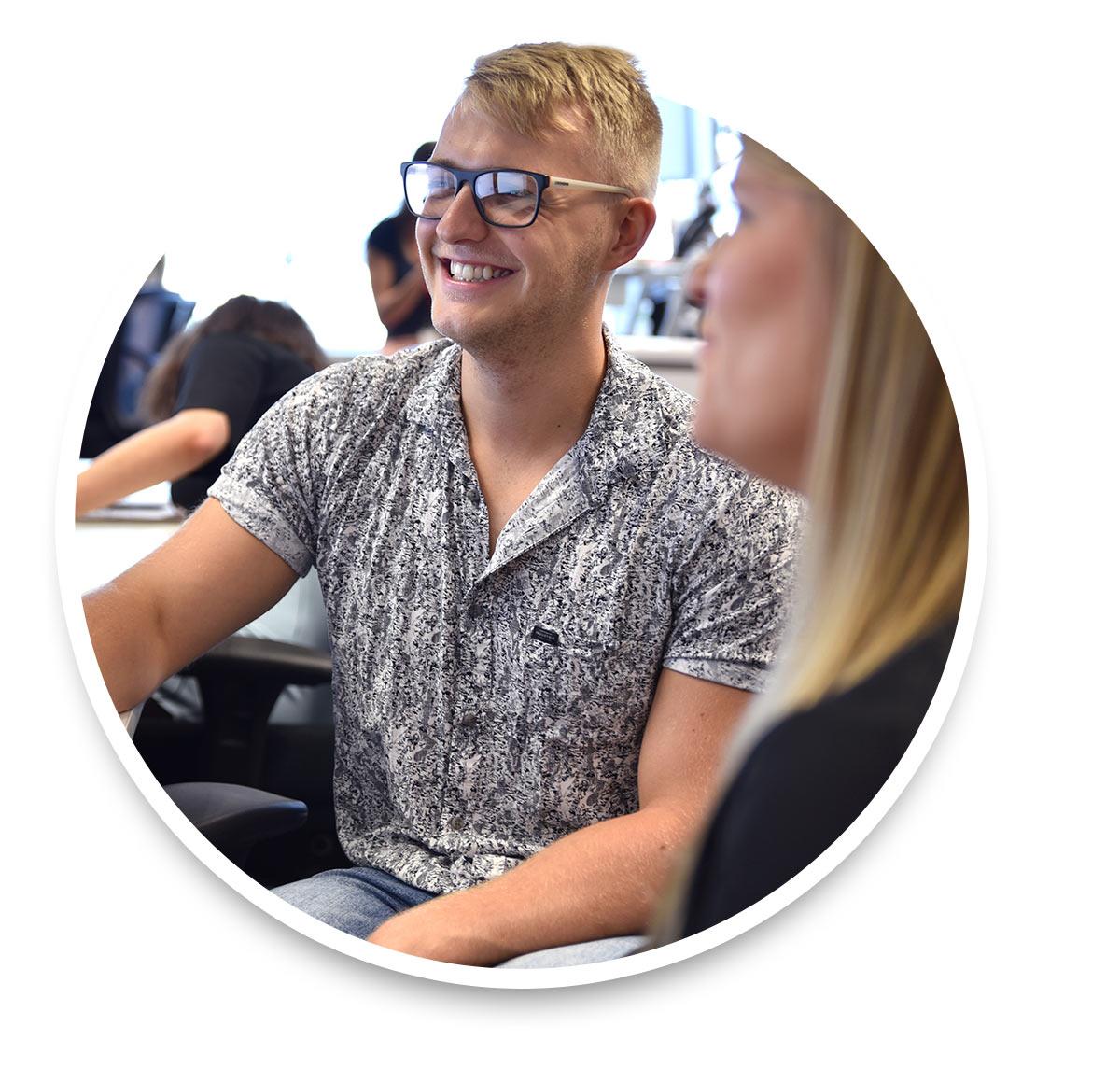 Comprehensive Google My Business Setup
In a 750 character description, we SEO optimise your Google Business listing by detailing your products, services and all the areas your business operates in. We scan the internet for any conflicting information about your business and remove it for you. Lastly, we conduct world-class one-on-one training with you to help you get the most out of Cube Engine.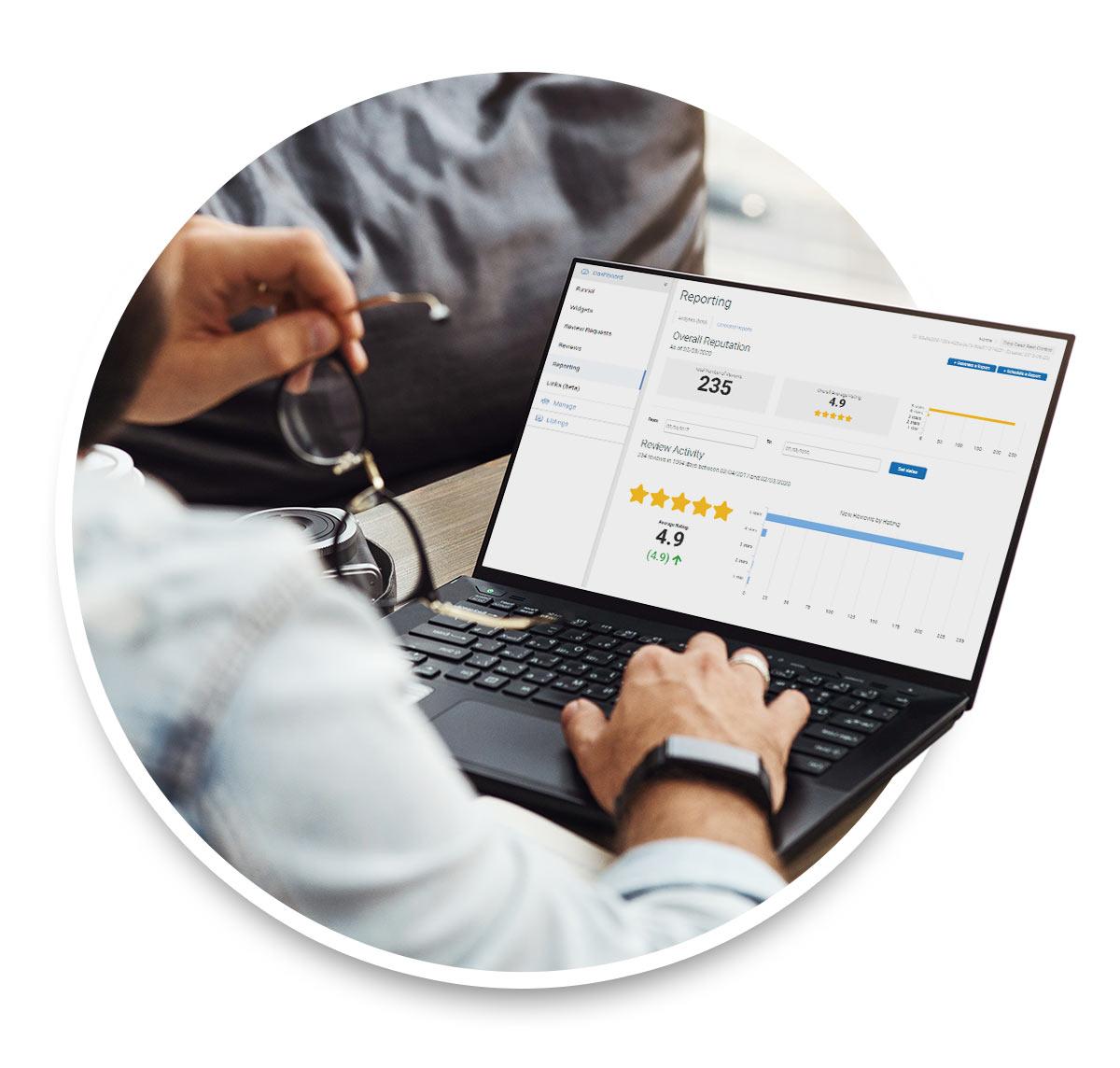 Manual directory building
Our internal Sydney SEO experts list your business and it's highest valued keywords in a variety of online business directories based on your location and industry. We strive to create the strongest possible association between your brand and the specific keywords you're targeting. Using our advanced marketing strategy, watch as your business's visibility transcends!
Automated listing management
Our local SEO software scans the internet daily to protect your business listing from being negatively impacted by conflicting information. Inconsistent information about your business online is one of the largest reasons a business does not rank. We automatically amend listing inconsistencies and safe-proof your online presence day-in, day-out.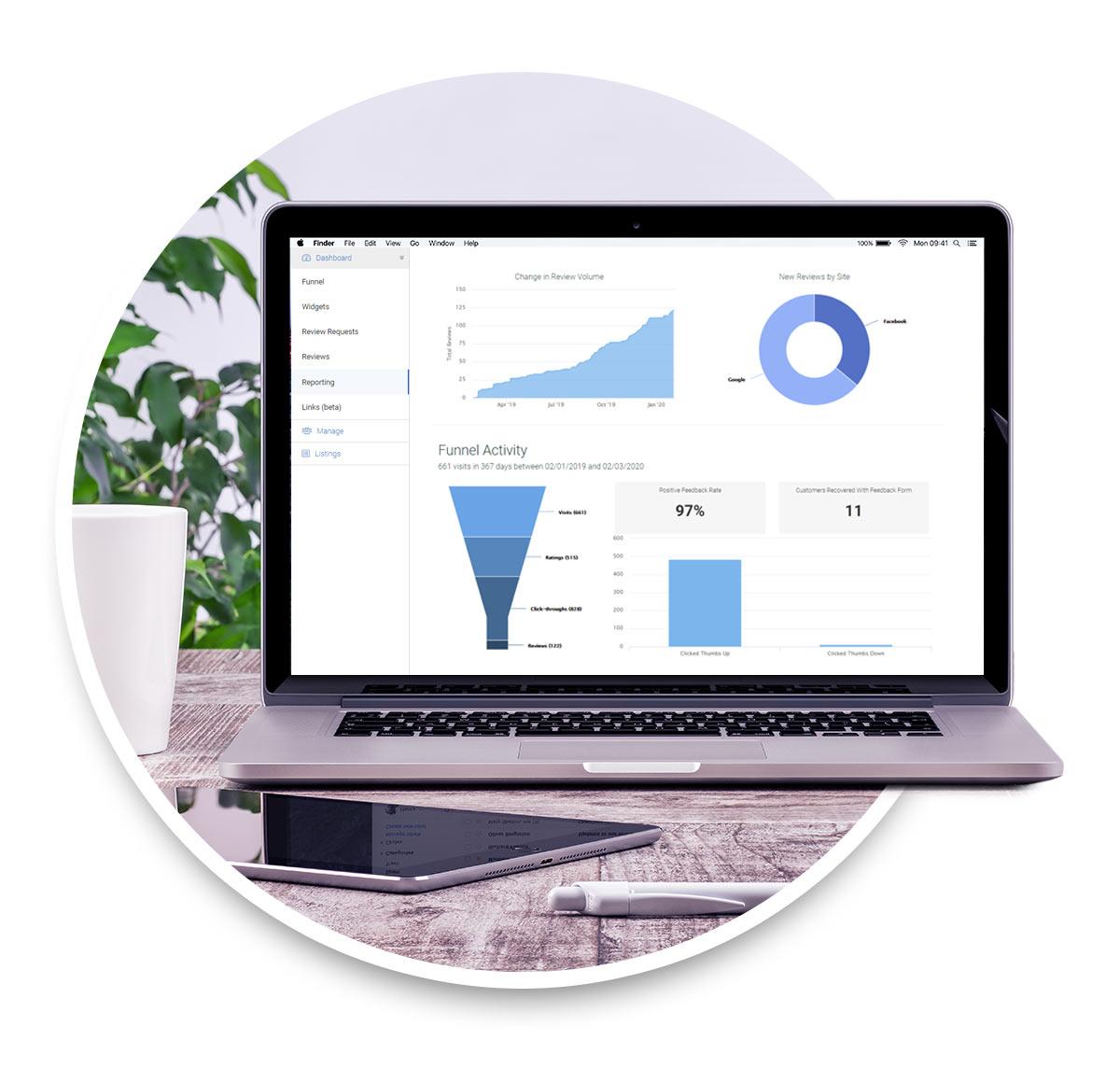 Easily measure your R.O.I
It's nice to see real results. You'll have unlimited access to comprehensive reporting that clearly monitors your business's success and easily measures your direct increase in website traffic, phone calls, profile clicks and foot traffic. We'll provide you with year-on-year comparisons of your Google statistics, unlike Google My Business which is limited to 90 days.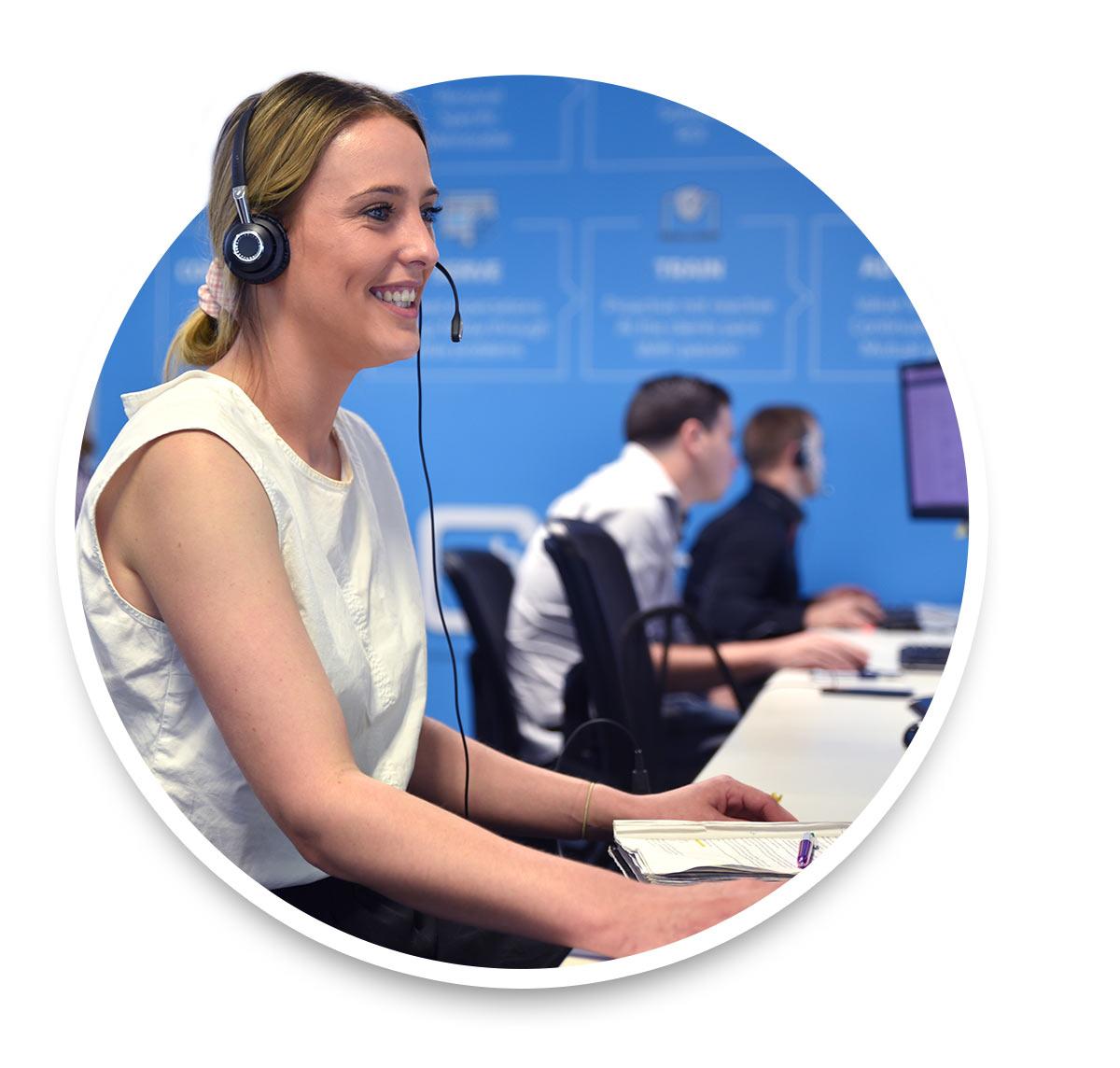 Expert ongoing local support & training
We have a team of digital SEO experts ready to help whenever you need. It's our goal to make sure your business gets the best possible results using our local SEO software. We'll proactively train your business on the best digital marketing practices, work one-on-one with you to offer strategies that benefit your industry and help you boost your progress further by analysing hard-data with you over the phone.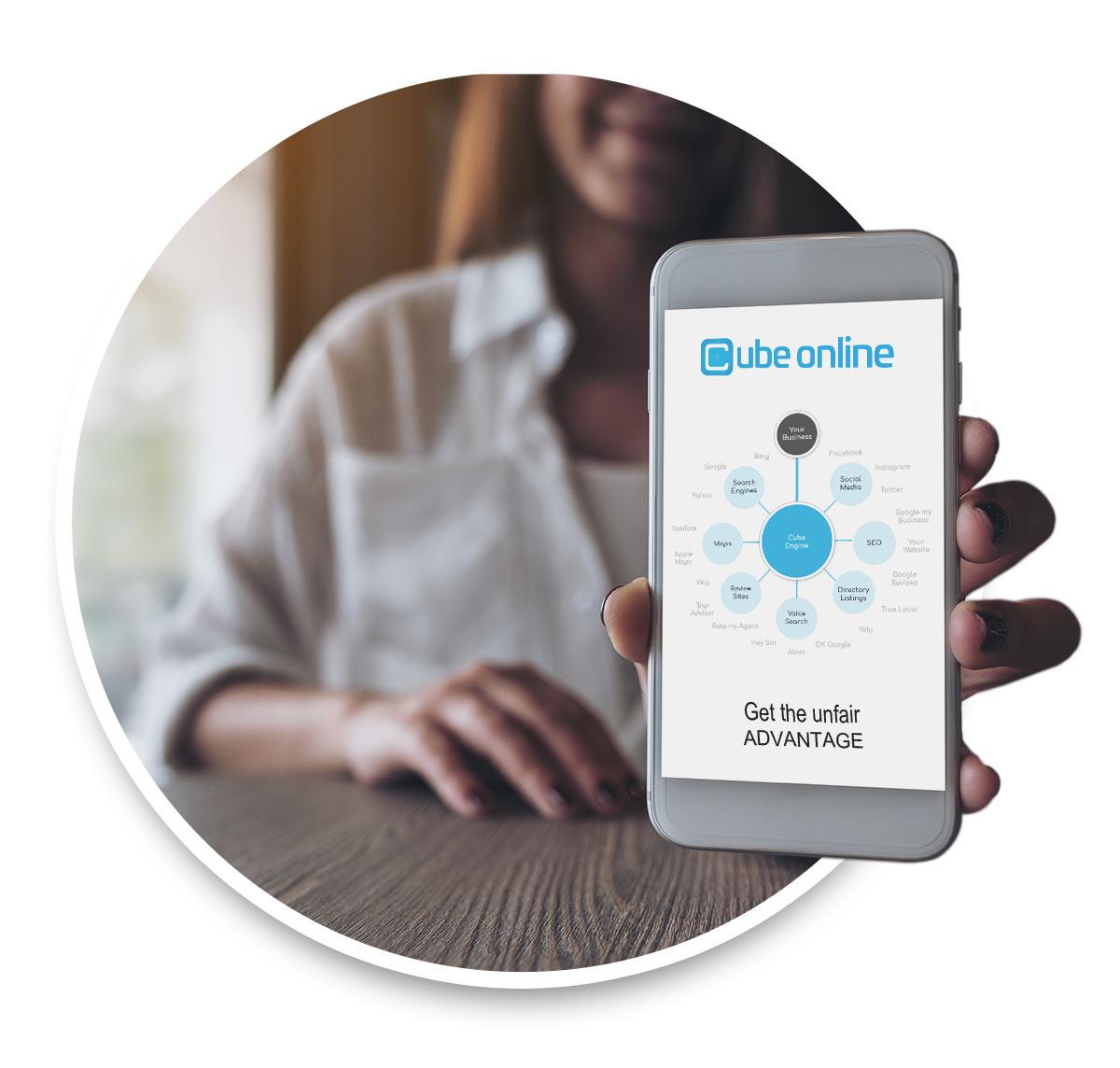 Save your time
Cube Engine gives you more time to work on your business by allowing you to manage your entire digital footprint from one platform. With this unbeatable resource, you can make any relevant changes to your business information like special opening hours and additional services and ensure everything about your business is consistent online. All it takes is a click of a button, and you've saved yourself hours!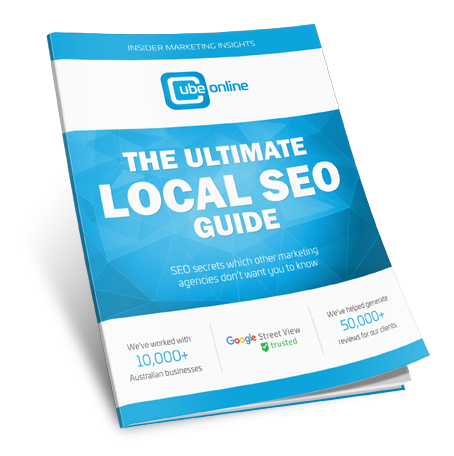 Download Cube Online's ultimate local
SEO guide
We've helped thousands of brands to double their traffic, improve their conversion rates, optimise their SEO, and become authority figures in their niche or industry - find out some of our secrets.
To succeed online in 2021, you need an integrated digital marketing strategy
Cube Online provides the perfect combination of software and digital marketing expertise to generate reliable streams of new customers, and ensure your business is found and chosen above your competitors.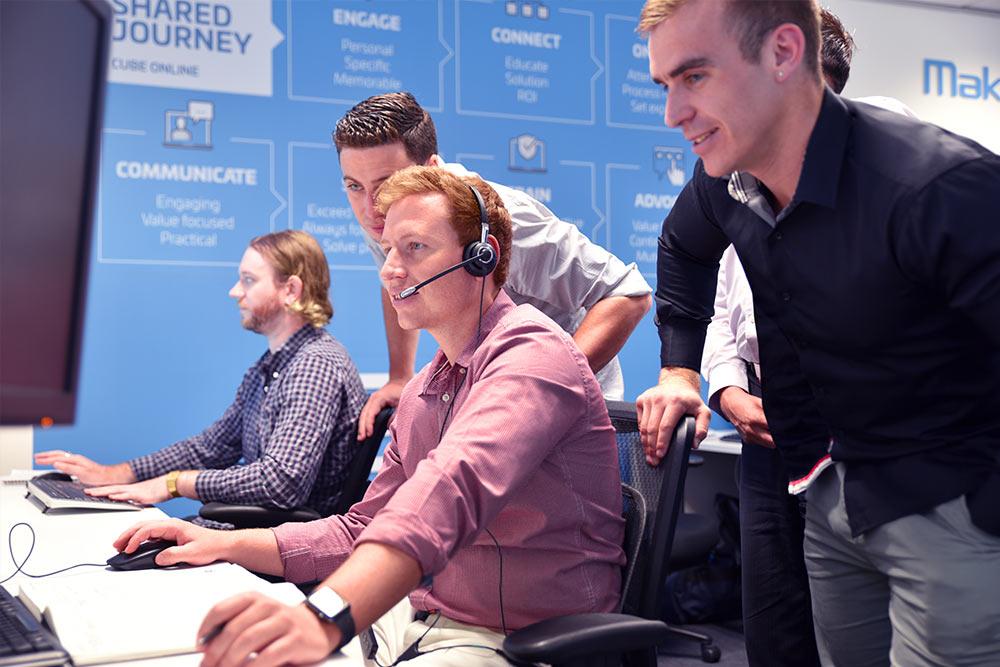 Get a team of marketing experts on
your team.
You don't need to hire your own team of full-time marketing experts to be number one. 
Local Digital Marketing Experts
Chat to our locally-based team
There's no such thing as a dumb question, and our team is online now to answer any kind of questions you have.
We don't bite!

---
Get in touch with one of our digital experts
We will call you to arrange a free 30-minute strategy session or product demo with one of our digital marketing specialists.

We Respect Your Privacy - We Will Not Sell, Rent Or Spam Your Email.