Hi,
My name is Ben Hurn, nice to e-meet you.
I am the Digital Marketing Manager at Cube Online and I wanted to follow up with you regarding the email you received from our Co-Founder Tony yesterday.
As Tony mentioned we are really excited to be working with you and starting the transition of your business from brick and mortar to online.
One of the things we pride ourselves on at Cube Online is our pro-active approach towards customer service and that all starts with clear communication.
I know you have your consultation session booked in with a member of my team over the next so I wanted to let you know what to expect during that session and also what you will need to have ready for it.
What we need
Although we understand you are busy running your business we need your undivided attention for one hour and you will need access to a desktop, laptop or tablet.
What you need
The more things you can have ready for the call the quicker we are going to be able to implement your online strategy, here is a list of everything we would like you to have ready.
List of products and services you would like to offer
Written description of the products and service you would like to offer
Details of your current website (domain hosting, username and passwords)
Details of any current technology your business is using and would like to integrate
Business banking details (bsb&acc) plus any existing online payment portals
Examples of 1-3 businesses websites you like the look and feel of
Business imagery, the more real images the better although we can also source
What we will cover together
The Bricks to Clicks service is certainly a team effort and we are going to work with you each step of the way and here is a list of things we will discuss together
Your business key selling points and short company description
The Products and services you will be offering online
Your current website and online presence plus future goals
Online payment options, automatic invoices and customer management
Delivery partners, click and collect, online booking and video integration
Branding options, colour schemes, print media and social media
Review the list of jobs that are required from you and us over the next 7days.
As always if you have any questions please feel free to reach out and if not we look forward to speaking with you on your on-boarding and strategy session.
Benjamin Hurn
Marketing Director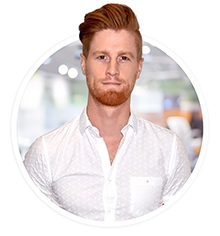 www.cubeonline.com.au
Customer Service: 1300 423 618